Hits: 8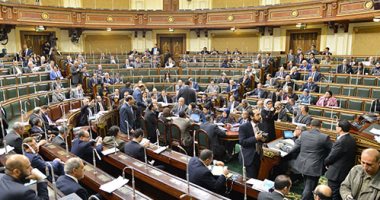 A number of parliamentarians approved in principle the constitutional amendments during a plenary session on Wednesday under the chairmanship of Dr. Ali Abdel-Al, Speaker of the House of Representatives, stressing that these amendments will achieve their goal and aimed at reforming the political system.
In this context, MP Mohammad Aql said that the amendments are in the framework of achieving security and safety, and achieve real construction and development, pointing out that the previous period witnessed some of the real achievements in the infrastructure, roads and new cities, which necessitates completion of this stage.
MP Badawi Abdul Latif, a member of the House of Representatives of the Wafd Party, also approved the constitutional amendments, stressing that the constitution is not a Koran or a rigid text, but is made by human beings and accepts the amendment at any time.
MP Fuzi Fati said that some articles that require amendment should be taken into consideration when amendments are discussed, and the same is true of MP Mohammed al-Morshedi, who stressed that the amendments are respected and in the interest of the Egyptian people.
During the plenary session, deputies Yassin Abdel-Sabour, Noureddine Abdel Razek, Ahmed Zeidan, Saad Badir and Sahar Etman agreed to the amendments, stressing that the constitution is human-made and has no objection to amending it.