Hits: 0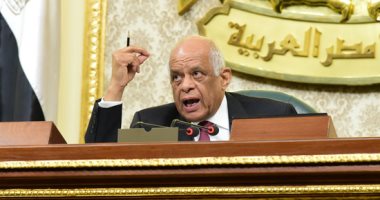 Speaker of the House of Representatives Dr. Ali Abdel-Aal said that the current term of office will end in 2022 as stipulated by the constitution, and that the constitutional amendments do not mean extending the term of the current president. However, there is a transitional article that will depend on the desire of the people and hence the current president's desire to run for a new term, "The amendments are far from the current president, it will depend on the desire of the parliament and the Egyptians only."
MP Atef Abdel-Gawad said in his speech during the plenary session, which is currently being held in parliament, to discuss the constitutional amendments in principle: "I see from the Messenger of Allah, and I support the constitutional amendments, and I want to remind you that the President in his meeting with the President of France, With an Egyptian perspective, in his response to the chants on human rights. "
In his speech, Al-Jawad said that 100 million Egyptians need food, drink and housing, and there are slums in which 6 million live. In his turn, Deputy Mayor Osman said that President al-Sisi has no bills except for the Egyptian people, declaring his approval of the constitutional amendments, , Calling for a community dialogue on them.
On the other hand, Said Said Aboudi said: "We are proud that they are amendments to the president, if the president, but purely parliamentary amendments."