Hits: 14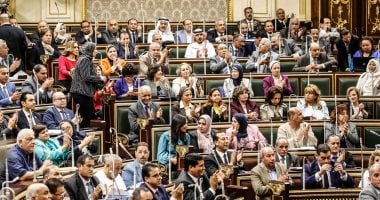 The quality committees concerned with the House of Representatives shall consider the decision of the President of the Arab Republic of Egypt No. 67 of 2019 concerning the approval of the Agreement on Cooperation in Customs Matters between the Governments of Egypt and the Kingdom of Bahrain signed at Manama on 11 November 2018. To the Committee concerned, during the coming meetings.
The Committee on Constitutional and Legislative Affairs of the House of Representatives, approved at its meeting on Sunday, 7 agreements, confirming the absence of any violation of the Constitution and the law, including the above-mentioned Convention, and contains a single article on "The agreement on cooperation in customs matters between the Governments of Egypt and the Kingdom of Bahrain"He said.
The agreement aims at developing economic and trade relations between the two countries through the control of customs waste and to deter them and facilitate the control of the transport of goods..
Under the agreement, the Egyptian and Bahraini parties will assist each other through their customs administration through a number of basic pillars: taking the necessary measures to facilitate the movement of passengers and the flow of goods, cooperation to prevent and track customs violations, exchange of information for the implementation of customs legislation.
The cooperation and mutual assistance between the two sides in exchanging information related to cooperation in the field of training of customs sciences and exchange of experiences in the means of customs control and customs inspection skills, exchange of training curricula, trainers and experts of the two parties, cooperation in the implementation and implementation of international agreements related to customs, changes in legislation Customs duties.
In accordance with the explanatory memorandum, the two sides shall cooperate to combat illegal trade in goods by providing information on any violations of customs legislation in connection with the import, export or transit of a number of materials, namely weapons, missiles, explosives and nuclear materials, historical, cultural or heritage works , Narcotic drugs and psychotropic substances.
Under the Convention, it may refrain from providing assistance under the Convention where its submission would prejudice sovereignty, public security, public order or fundamental national interests or impede the implementation of laws and regulations.
The Convention shall enter into force on the date of receipt of the second notification through diplomatic channels, which shall provide for the completion of all necessary constitutional procedures for the Parties to enter into force.