Hits: 8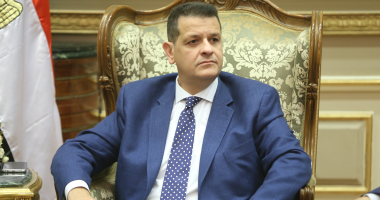 The African Affairs Committee of the Chamber of Deputies, chaired by MP Tareq Radwan, will discuss on Monday 18th February the request of MP Mei Mahmoud, member of the Committee, on the results of the work of the National Committee for the Review of Governance in Egypt..
The meeting of the committee comes within the framework of its meetings to discuss African issues and files, in addition to a series of meetings since the beginning of the fourth (current) session of the first legislative session, with ambassadors of African countries to Egypt and ambassadors of foreign countries accused of African affairs, And specialized officials on the other hand to find out their plans to strengthen the orientation towards dark Cairo.
It is worth mentioning that President Abdelfattah Al-Sisi took over the African Union presidency on Sunday, 2019, from his Rwandan counterpart Paul Kagame, during the launching of the African Summit 32 with the participation of leaders and leaders of the continent
The African leaders participating in the African summit held in the Ethiopian capital Addis Ababa held a closed session Monday morning under the chairmanship of President Abdel Fattah al-Sisi on the second day of their meetings..