Hits: 4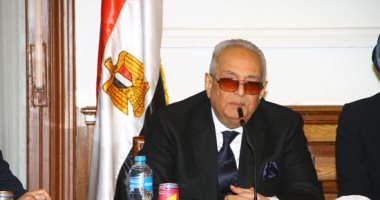 The Head of the Wafd Party, Bahaa Eldin Abu Shata, expressed his deep appreciation for the role played by President Abdel Fattah Al Sisi in order to push the African continent towards catching up with progress in all fields. He congratulated the President of the Republic and the Egyptian people on Egypt's presidency of the African Union. To witness the continent during the next stage more progress and construction and achieve tangible achievements benefit the people who are now aware that their progress depends on the basis of renunciation of differences.
The head of the Wafd Party said in a statement today that President al-Sisi has an insight into the historical problems facing Africa and believes that the establishment of relations based on the interests of peoples and non-injustice on the rights of the weak and supporting cooperation is the way out of The poverty crucifix suffered by the peoples of the African continent, which for decades has been a proud treasure for the colonization, while depriving the peoples of their goods. The colonizers of all nationalities, colors and stripes of peaceful peoples on the Black Continent robbed the natural resources that God loved in the country. The African.
He expressed his confidence that the next phase will witness a major breakthrough in all African issues by virtue of the exceptional mentality, sincere intentions and sincere determination of President al-Sisi, once again hope for a new era of Egyptian-African relations in which the right belongs to its owners. I have been exposed to it for decades.