Hits: 8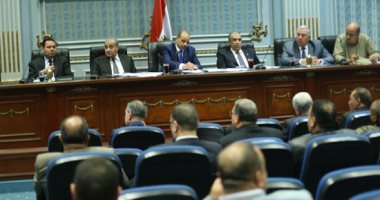 The Committee on Agriculture and Irrigation in the House of Representatives will hold a meeting next Monday to take final opinion on the irrigation bill after the approval of the committee in principle in previous meetings. The ministers of irrigation and agriculture are expected to attend. To start discussing it.
The draft law aims at maximizing the utilization of water resources and irrigation at the level of the Republic, criminalizing the encroachment on the Nile and the water channels, and intensifying the penalty especially since the current law includes non-deterrent fines resulting in further violations of water channels and waste water in the river and encroachment on the Nile.
The project also works to disengage between different ministries in order to benefit from every drop of water, by changing the irrigation system to shift from irrigation in some lands to irrigation by drip or spraying, and to spread modern irrigation methods on all reclaimed lands and prevent irrigation from flooding.