Hits: 12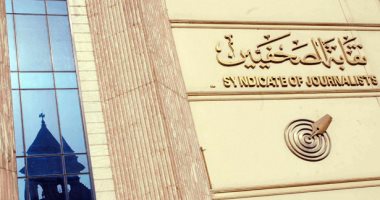 Mohammed Shabana, treasurer of the Journalists' Syndicate, submitted his candidacy papers to the committee overseeing the midterm elections of the journalists union scheduled for next March..
His candidacy papers were also presented by Wajdi Rizk, Baha Mubasher, Hisham Younis, Mohamed Youssef, Yasser El Sayed, Tamer Hendawy and Amr El Kashef.
It is scheduled to start the union to receive appeals and concessions from 15 to 19 February, from 10 am to 3 pm, except for the last day until 12 noon, Hall Council on the third floor, to announce the final statements on the same day.
The assembly will be held on March 1 next, in accordance with the Law 76 of 1970 establishing the union. The voting shall begin after the quorum of the general assembly is completed, in the presence of half the members +1 in the committees distributed in the union building. The counting begins and the result is announced in the big hall in the fourth floor.
In case of reinstatement, the General Assembly shall remain in session until the end of all counting operations. Elections shall be held on the following day, March 2, and the voting shall begin from 3 pm to 7 pm in the committees distributed within the Union..
In case of non-completion of the quorum of the General Assembly, the second meeting will be held two weeks later on 15 March, and the quorum will be completed in the presence of a quarter of the number of members, with the registration of attendance from 10 am to 12 noon, and the hour and another hour, The building of the union, and the voting begins after the general assembly meeting in the committees distributed within the union building, then sorting and announcing the result in the big hall in the fourth floor.