Hits: 9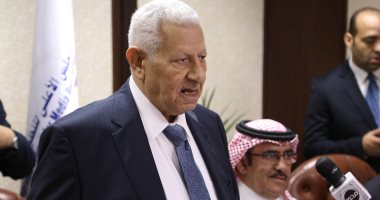 On Sunday, the press secretary, Makram Mohamed Ahmed, Chairman of the Supreme Council for Media Regulation, inaugurated the 20th training course for African-speaking Arabic media, organized by the Council in cooperation with the Ministry of Foreign Affairs.
The President of the Supreme Council for Media Regulation welcomed the African journalists participating in the session, stressing that they are all friendly and friendly countries with good relations in Egypt.
"We aim to raise the efficiency of our African colleagues professionally. We do not have a political agenda. You have to know the real Egypt through visits. We leave your knowledge of the Egyptians and the Egyptian people to your own experiences. New this time is that you will see the new administrative capital and some other additions.
The President of the Supreme Council of Media for African Media that their duty to the Council is to submit their observations in order to correct and strengthen the program because the message of the Council of these programs is the unity of the African continent and the unity of development and unity of orientation, and therefore the slogan of the South with the South is a real motto of the South and Africans their interests one and Egypt is proud to belong Africa, from the days of Hatshepsut until now through Nasser and the period of national liberation for Africa and Egypt's efforts to support President Mandela to get rid of racism. He stressed that our message is the unification of Africa "because we are also Africans."
The President of the Supreme Council for Media Regulation concluded his conversation with African media, stressing that we always seek to have close relations between us and the trainees for the need to maintain the continuous and continuous relations between the graduates and the Institute will constitute a cumulative experience and without your observations we could not develop.
The ceremony was attended by Ahmed Salim, Secretary General of the Higher Council for Media Regulation, Salih Al Salhi, Member of the Supreme Council and Chairman of the Training Committee of the Council, and a number of media experts in the Middle East.
The course is scheduled to last for four weeks, during which African media will meet with a number of senior Middle East media professors and experts with a number of field visits.
The number of participants in the training course was 14 journalists from seven African countries:
Chad – Guinea Conakry – Sudan – Djibouti – Somalia – Ethiopia – Mali as representatives of the voice of the media in the continent.