Hits: 95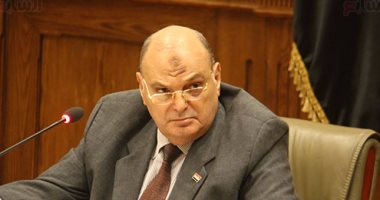 Maj. Gen. Kamal Amer, Chairman of the National Defense and Security Committee of the House of Representatives, said that the Parliament, starting from the legislative and supervisory session, will do all its tools to achieve the success of President Abdel Fattah Al Sisi in his mission to the presidency of the 2019 African Union, which he received on Sunday from bronze counterpart Paul Kagame , Providing legislative support and transferring Egyptian expertise.
In a special statement to the "Seventh Day", Amer praised President Abdel Fattah Al-Sisi on the occasion of his assumption of the presidency of the African Union and the initiatives he launched in various fields. He pointed out that Egypt has many experiences gained during the last stage and can be transferred to Africa to serve as a " Which face the continent, foremost of which is the comprehensive economic reform.
He referred to President Sisi's speech on the continuing work on developing and strengthening the African peace and security structure in a comprehensive manner as a strategic goal for the continent. He said that Cairo has an integrated vision on the conflicts taking place in the continent and its efforts to determine the frameworks of preventive diplomacy through peaceful political initiatives for all conflicts. Leading to the revival of African policy for post-conflict reconstruction and reconstruction.
The President of the Committee on Defense and National Security in the House of Representatives, that President Sisi spoke also about the malignant cancer facing some of the States of Cairo, represented in terrorism, pointing out that Egypt can provide expertise in this language by providing information on terrorist groups and plans and methods of work, To provide Egyptian combat expertise to address this scourge.