Hits: 5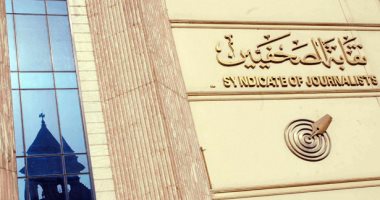 The committee supervising the midterm elections of the Journalists Syndicate issued the final report for the first day of the opening of the candidacy. He confirmed that he had five colleagues: Ahmad Al-Shami of the Republic, Abdul-Nabi Abdel-Sattar of Al-Ghad, Rifaat Rashad of today's news, Mr. Iskandarani of the Republic, Rashwan of Al-Ahram ".
The committee explained that it had received 23 applications for membership of the Council: Ahmad Al-Shami of the Republic, Al-Arif Balila Talat of Akhbar Al-Youm, Amira Al-Adly of Al-Ahram, Iman Auf of Money, Ihab Tamoura of Al-Ahram, Hazem Hosni from the news, Duaa Al-Najjar Republic, Raymond Sadeq, Free journalist, Sayed Badri from Al-Diyar, Siddiq Esawi from Tahrir, Amr Al Kashef from the news agency, Fatima Mustafa from Akhbar Al-Youm, Mohsen Hashim from the generation, Mohammad Al-Asma'i from Akhbar Al-Youm, Abdul Aziz from Al Ahram, Mohammed Yousef from Akhbar Al Youm, Mohammed Yousef from the Constitution, Hisham Younis from Al Ahr M, Haitham Alnuehi mm News Today, my grandfather and livelihood of Al-Ahram, the jailer Yasser from home today. "
She pointed out that colleague Ahmed Al-Shami applied for candidacy for both the president and the membership, and that this is a proper procedure in accordance with Article 7 (a) of the Bylaws of the Syndicate of Journalists Law, which stipulates that " That the candidate apply separately for each of them. "