Hits: 0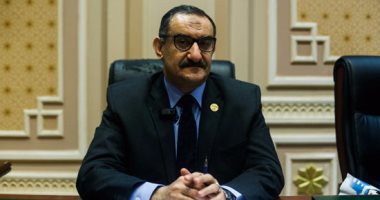 MP Mohammed al-Ghoul, member of the House of Representatives, said that Egypt's presidency of the African Union, which is to be received by President Abdel Fattah al-Sisi on Sunday, is one of the most important historical events during 2019, pointing out that it is the beginning of doubling the development efforts and enhancing Egypt's role in the African continent. 2063.
Al-Ghoul said in a statement issued on Saturday that Egypt will strive to achieve the African agenda in 2063 by strengthening cooperation with African countries, achieving sustainable development and eradicating poverty. The agenda includes the establishment of unified African economic and development organizations, As well as the application of a comprehensive approach to combating terrorism and addressing its causes, working to activate the continental free trade area and consolidating partnerships for peace, security and development, which Egypt will strive to achieve fully during its presidency of the Union.
The member of the House of Representatives stressed that Egypt will make remarkable progress in all the files related to the African continent because of the sincere efforts exerted by the political leadership to restore relations with African countries and Egypt's leadership in the region. He pointed out that the files of Africa have been a priority since President Abdel Fattah Al- The president paid close attention to the relations with the countries of the continent and the thorny issues that afflict them, in order to deepen Egypt's pioneering role and consolidate its African roots.