Hits: 0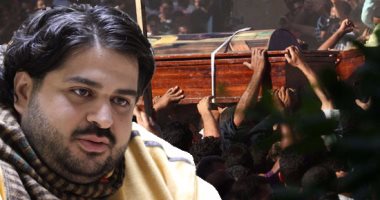 The Brotherhood continued to incite its elements to carry out terrorist operations, exposing its ugly face to the world. Every day it is proven that it is involved in the terrorist operations in Egypt.
This incitement was made by Brotherhood leader Ahmad al-Mughair, the young Brotherhood's deputy leader, Khairat al-Shater, who incited the group's youth on Facebook to carry out terrorist attacks and not surrender themselves.
Ahmed al-Mughair, the Brotherhood's youth, also incited to take up arms in order to carry out acts of violence against the police, to expose to the international community that the Brotherhood was involved in acts of violence and terrorism.
Tariq al-Bashbishi, a former leader of the Muslim Brotherhood, said Ahmad al-Mughair was a mentally ill person and was a mercenary for Khairat al-Shater. This is not the first time he has raised controversy over his statements, which he previously admitted was a fourth sit-in.
The former leader of the Muslim Brotherhood, in statements to "the seventh day," that the statements of Ahmed Almagir this time refers to the crisis in exile and he and his fellow fugitives and their sense of fear and panic from the coming days, especially after the news of the imminent extradition of wanted to the Egyptian authorities.