Hits: 4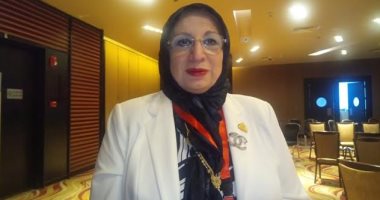 Dr. Inas Abdel Halim, the deputy of the Health Committee of the House of Representatives, submitted an urgent request for clarification on the sculpture of a statue of Champillion, one of whose feet is placed on top of a copy of the head of a statue of a pharaonic king in France,college de france»Two years ago, the scene was repeated again after the construction of a new version of another statue.
In her request for a briefing, Abdel Halim stressed that this act harms the Egyptian civilization and the honorable Egyptian history, and shows the dead ideas of the West towards their view of the Arab peoples and the meaning of their freedom, pointing out that this scene is inappropriate for the greatness and history of Egyptian civilization in general, In particular, and requires a decisive position of the Egyptian state, and this is contrary to the statements of the French President during his recent visit to Cairo, and his interest in the Egyptian effects.
She pointed out that there is anger at the popular level of this matter, stressing the need to call on the French government to take the necessary measures to remove this disgraceful work completely and to issue a decision to stop all French missions working in Egypt in the field of excavation of antiquities and preventing their entry into Egypt. Until a formal apology is issued and the statue removed.