Hits: 241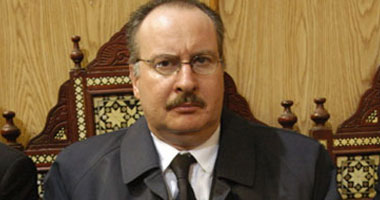 King Fuad II, the son of King Farouk, the last king of Egypt, revealed the attendance of his daughter's wedding in Austria, saying in a statement issued today that almost 80 years after the wedding of Princess Fawzia, the daughter of Fouad I, The two festivities are similar, some of which are correlative, reflecting family traditions on the one hand and contradictions reflecting the difference of time on the other.
"The Grand Princess also married a foreign prince, the Crown Prince of Iran, Prince Mohammed Pahlavi. The younger princess married a foreigner whom she chose to be the prince of her heart, the French electronics engineer Silvan Reynodu, and the celebrations of the Grand Princess's wedding extended for many weeks on the land of Egypt and Iran to reflect the greatness and grandeur of the era, In Iran, the wedding ceremony of the Little Princess also extended for many months due to the circumstances of the bride and the nature of marriage procedures in the official legal and civil western society to conclude in her father's house in the Swiss countryside with a religious celebration of Sunni Islam under the supervision of Sheikh Dalil D Paris Grand Sheikh Jalul Bouzidi imam of the mosque, who attended specially from France to hold a traditional Islamic Koran.
He went on to say: Apart from the myth of the event in 1939 marked the end of the 2019 end of the wedding in privacy and very simple and was attended by only very close friends and family, no more than sixty, headed by Fouad II and Mohammed Ali and his wife Princess Nawal Dahir Shah, Prince Fakhruddin, Prince Hussein Tosson and his mother Mounira Toussoun, Princess Malik Per Toson, Yasmin Shaarawy, Princess Feryal Farooq, her husband Shaarawy Pasha, Sasha Orlov, Princess Fadia Farouk and Sons, Hussein Fakhry, Princess Shweikar's grandson, Herifah Sharhad, Princess Fatima, Princess of Nawal, Dr. Zalmay Rasool, former secretary of the Afghan king Zahir Shah, former foreign minister and prince Haris Shehab Siddiq Children of Fouad II, the family of the bridegroom, his father, Jan Renodo, his wife Edith Reynodu, his sister Stephanie Reynodou, and the Egyptian community in Switzerland attended Yusuf Makar, Rachid Timor and his wife Martin Timor. Unofficial personality The Honorary President of the Union of Lawyers, Advocate and Counselor of International Law Antoine Khairallah, Legal Advisor to King Serge Ganeshou and some of the Princess's friends from France and Italy attended.