Hits: 114
Minister of Social Solidarity Ghada Waly presided over the first meeting of the committee formed by the decision of Prime Minister Mustapha Medbouli to develop a comprehensive vision to amend the law of civil associations in its entirety.
The members of the committee discussed the ways and mechanisms of their work and the timetable map to develop the required amendments. They also discussed the development of a comprehensive vision for the amendment of the law following the holding of the community dialogue at various levels of public figures, experts, opinion leaders and NGOs working in all community activities throughout the Republic.
In accordance with the mandate of the President of the Republic and the Prime Minister's decision, the members of the Committee agreed to familiarize themselves with international experiences in enacting the laws governing the work of NGOs.
Ghada Wali said that the first meeting witnessed the agreement and understanding of the members of the committee on the need to come up with a vision and a legal product that meets the ambitions of civil society employees and achieves the desired objectives by opening the public space to the Egyptian society to participate more by volunteering and contributing to civil society organizations And development
She explained that members of the Committee agreed to hold a community dialogue involving about 1000 associations at the level of the Republic to divide the Republic into four geographical areas are Greater Cairo and the Upper and Delta and the provinces to limit the views of the Egyptian civil society in the law in Law 70 proposals to amend it will also be a dialogue with Various youth groups in cooperation with the National Academy for the Rehabilitation of Youth and includes youth associations, students of academia and universities interested in civil work, and will organize a dialogue for public figures and symbols of civil work and experts will be organized by the Ministry dialogue with organizations International licensed to work in Egypt
As well as the Ministry of Foreign Affairs and its representatives in the Committee to implement a vision to take advantage of international experiences and legislation on the organization of the work of NGOs.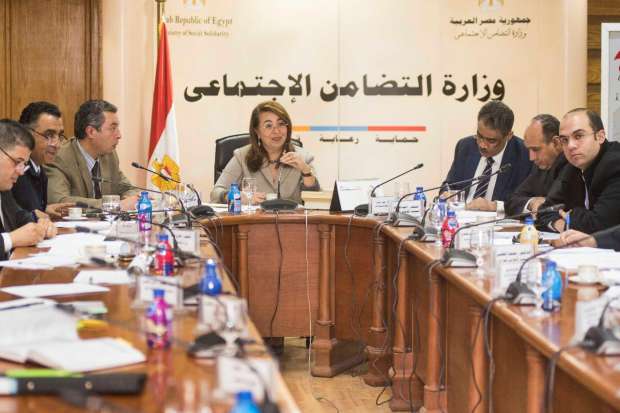 News you may like